DETAILS
Coverage Checker (UV light version)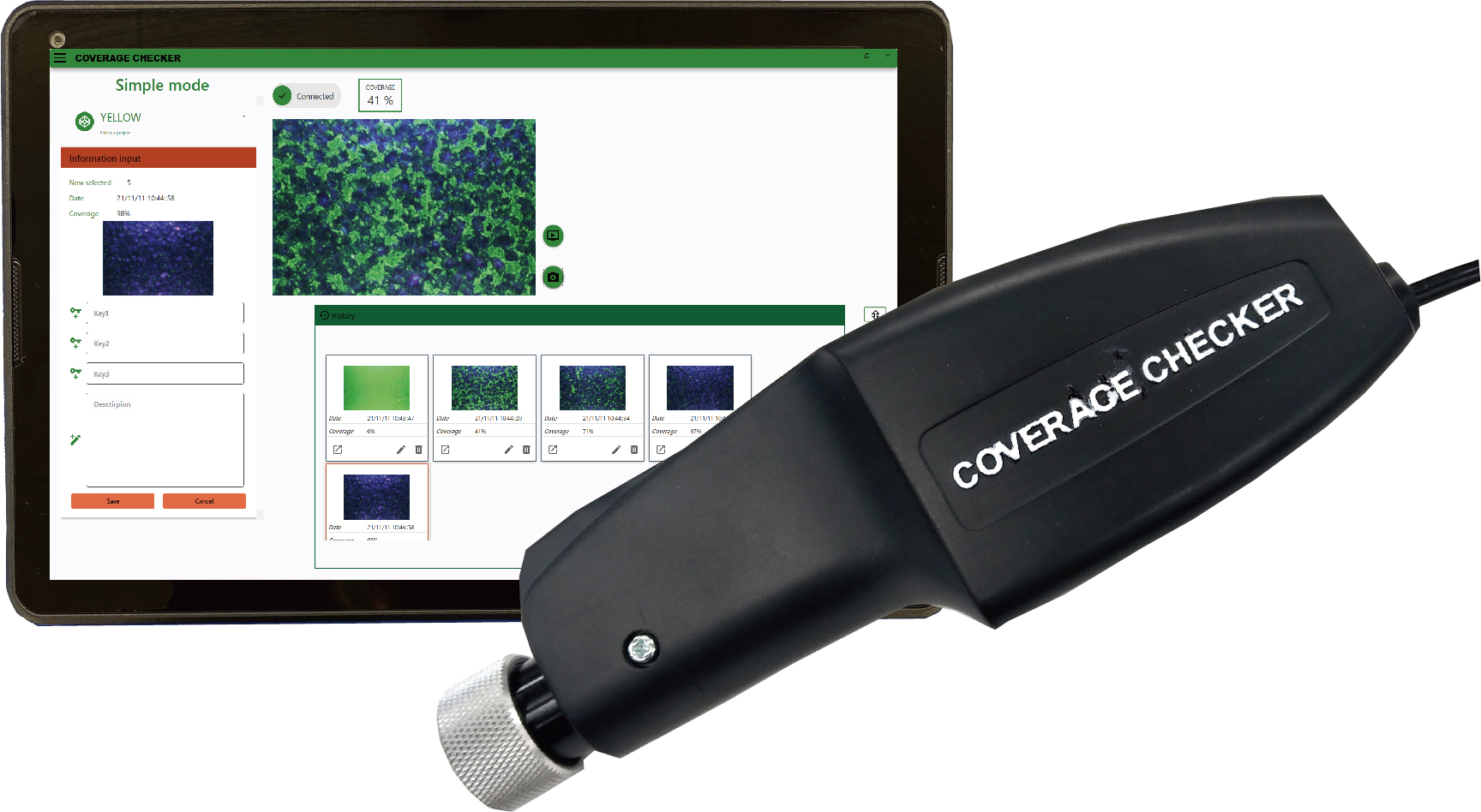 Outline / Feature
Coverage Checker is designed for easy and precise coverage measurement instead of human eyes. UV light version measures coverage by the fluorescent paint peeling rate, using 375nm UV light. This enables to measure the coverage of surface which was difficult to measure with normal type TOYO SEIKO Coverage Checker.
A surface that already has peened indentations, such as double shot peening.
Surfaces that are not easily indented, such as carburized parts.
Surface with the oxidation scale by heat treatment.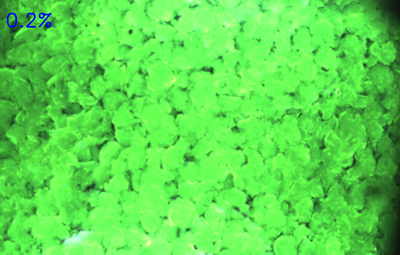 Surface example of fluorescent paint applied after 1st shot peening, getting ready for 2nd shot peening.
---
Function
Easy to create recipes (measurement conditions).
One recipe for one fluorescent paint will be enough.
Automatically displays the coverage% of the camera positioned surface.
Measurement record history are saved automatically, and are able to search. Captured images can be saved in BMP format.
DUST & DRIP-PROOF camera
Protects the camera body from dust and water drops during outdoor operation.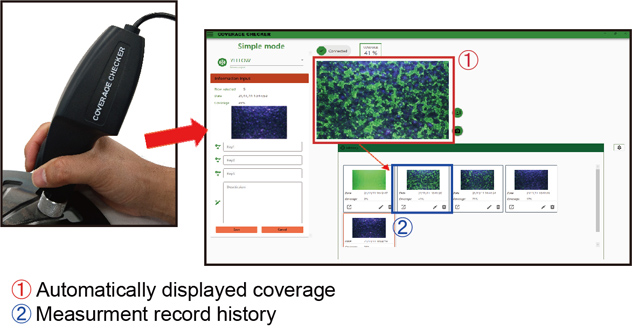 ---
Camera Specifications
| | |
| --- | --- |
| Size | L190 x W55 x 55mm |
| Light source | UV LED light (wavelength 375nm) |
| Fluorescent paint | Fluorescent paint excited by 375nm light source |
| Measuring surface size | 4.8 x 3.6mm (640 x 480 pixel) |
| Measurable curvature | min φ10mm |
| OS | Windows 10 |